Using Tablets to Transform Retail Experience
Free content from Frank Mayer and Associates, Inc.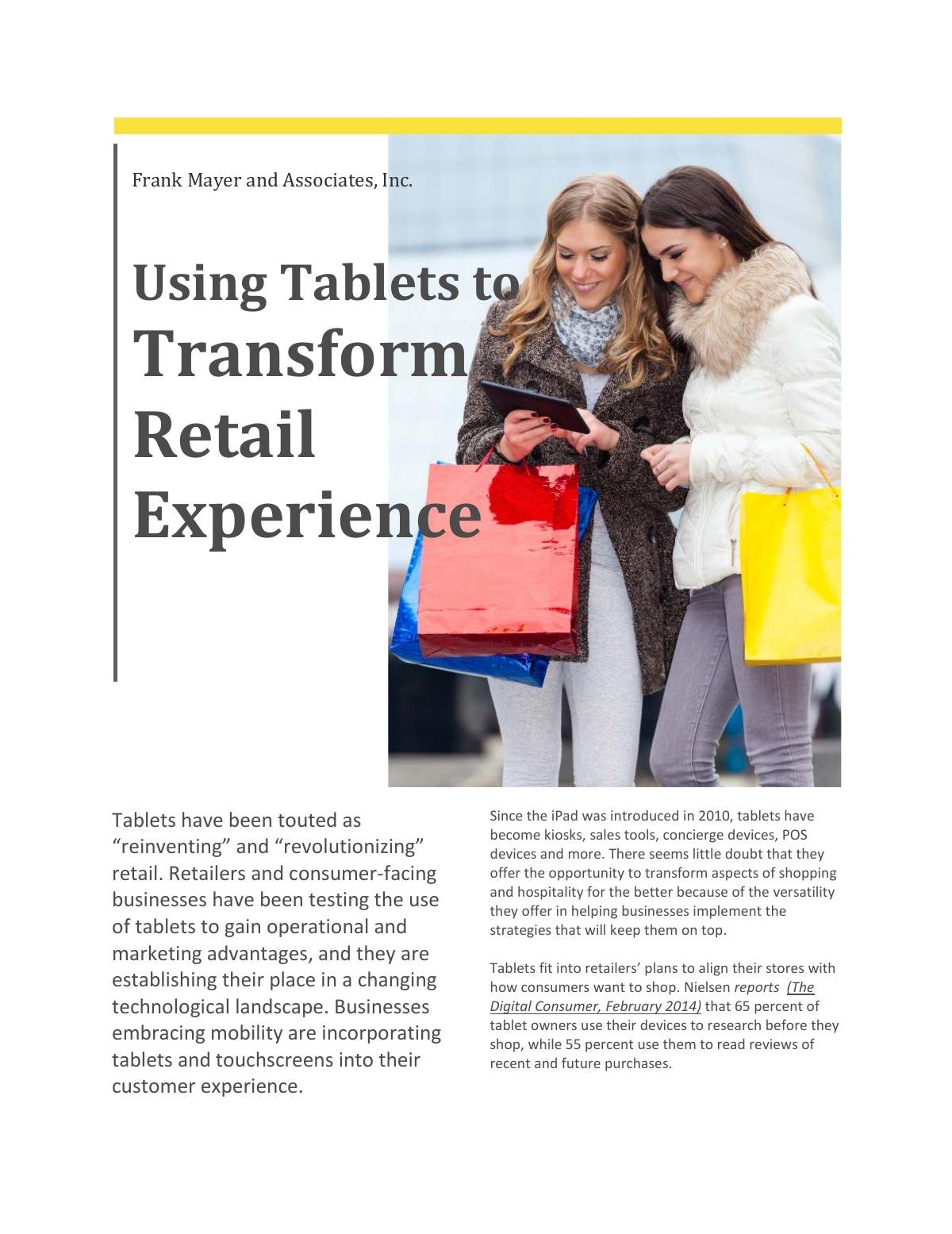 Tablets have been touted as "reinventing" and "revolutionizing" retail. Retailers and consumer-facing businesses have been testing the use of tablets to gain operational and marketing advantages, and they are establishing their place in a changing technological landscape. Read more about tablets and retail strategy, forms and functions of tablet programs, and successful planning considerations.